Pfc. Donald Lyle Elliott
United States Marine Corps
2nd BN, 3rd Marines, 3rd MarDiv, III MAF, H&S Co.
Quang Tri Province, SVN
August 7 1950 - August 10, 1969
Donald Lyle Elliott
Pfc. Donald Lyle Elliott
U.S. Marine Corps Yearbook
Courtesy of Marine LCpl Dan McKay
Colorizing An American Hero
Please Note: The colorizing of the black and white images are done best of my recolection of Don. The last time I saw Donnie was close to 60 years ago but my memory still recalls much of him relating to his build, persona, hair and eyes. With that these images were created with the guidance of other friends who assisted in the best rendition. Some of his imagtes are set on different backgrounds so it is important to tell you those are created in my mind and never existed in real life. Note: Once the larger image displays right mouse click then use SAVE AS on PC or the options in your smartphone browser window (3 vert dots in Android) select save image.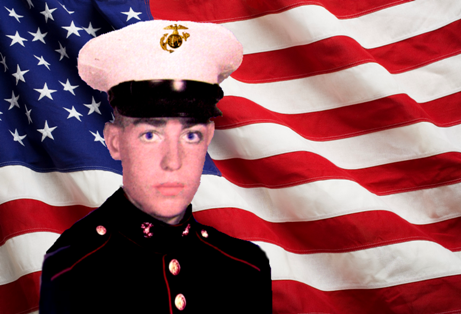 Donnie With U.S. Flag (Created)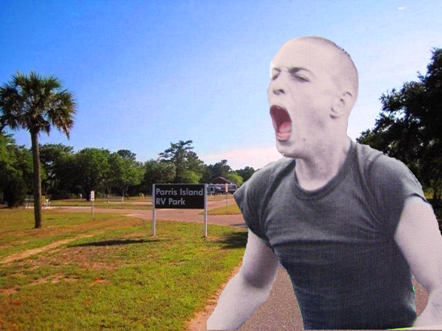 Parris Island (Real picture with Created BG)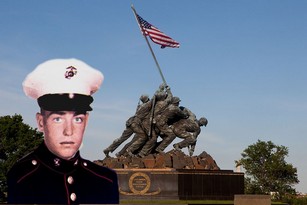 Marine Corps Memorial (Created)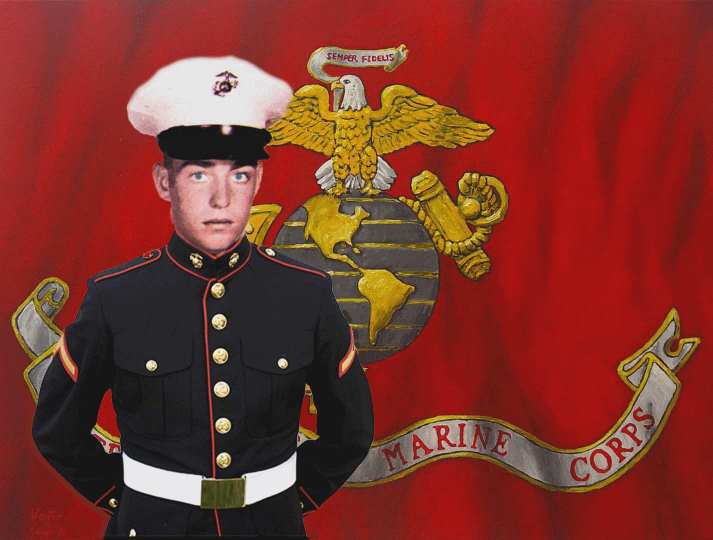 Before The Marine Corps Flag (Created)
NOTE:
All images are in fact the face and Cap of Pfc. Donald Elliott. Various backgroundshave been used to create these remarkable images of a fallen friend and our hero.

Veteran's Pages & Honor Roll
Out of respect to Pfc. Donald Elliott, the honor roll is open to ALL U.S. and NATO Veterans of ALL conflicts. From the Veteran's home Page, click on menu item "Sponsor A Vet". It is free and as editor, it would be my privilege to create a Memorial Tile.
How To Help Build This Memorial
We really do need your help with building this memorial to our late friend and U.S. Marine Donald Lyle Elliott. You do not need to know web editing and no financial aid is asked nor will be accepted. If you wish to contribute money, please contribute to your favorite charity in Donald's name. What is most needed is your thoughts, stories, letters and memories as well as pictures.
Your contributions of these items will allow us to create a memorial thaty tells a story about this brave young man. It is our desire to see that Donald L Elliott's short life is not limited to a name carved on a wall or in the memories of those who loved him. Those of us who knew him personally are getting on in years, so telling our stories about Donald is the best way to present this living, breathing American hero. It is also a beautiful way to remind others of the sacrifice of 58,204 other young Americans like our beloved friend and hero Donald Lyle Elliott. Thank you for visiting and helping us remember our Marine.
The music "The Parting" is &copy Kevin MacLeod (www.incompetech.com) and us used in compliance with the terms of a Crative commons License.
&copy 2013 www.chse1968.org for concept and content
Template created by Dieter Schneider