Click on Icons Below To Navigate To That Page
| | |
| --- | --- |
| Pfc. Elliott's Final Hours | Story of Battle of Mutters Ridge |
| | |
| Don Elliott's 65 Birthday | R.I. Vet's Tile Project |
| | |
| --- | --- |
| Leave Virtual Flowers | Enter Virtual Cemetery |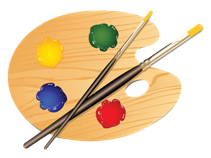 Recoloring A Hero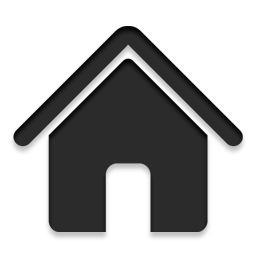 Back To Home Page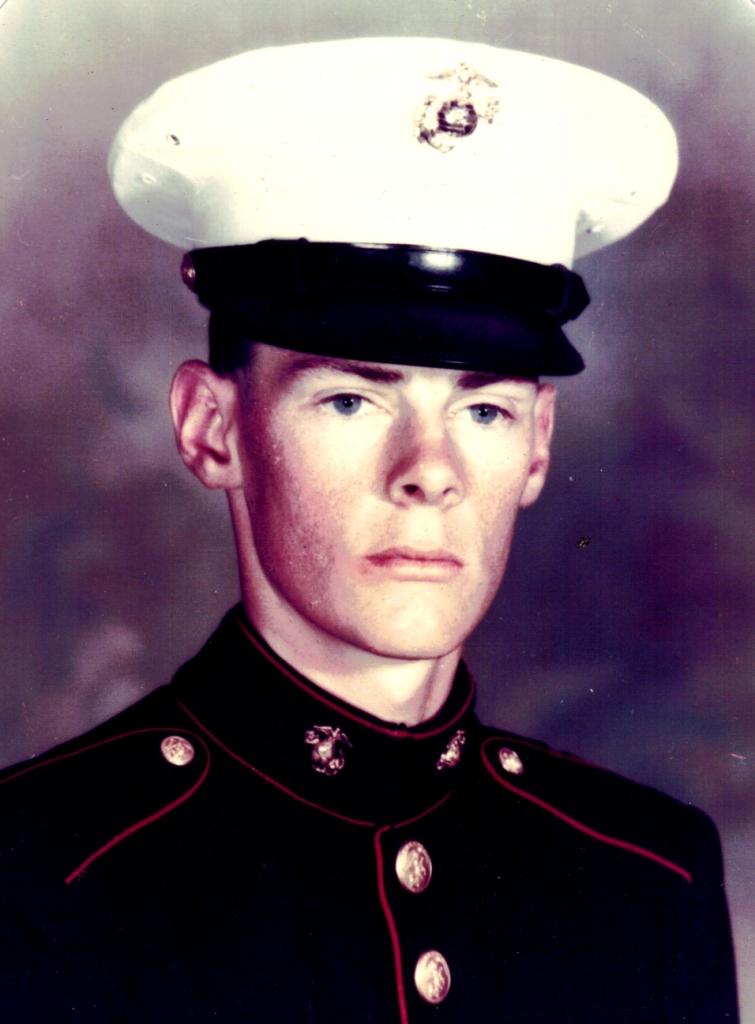 Pfc Keven Hanley Memorial
My name is Lawrence Michael Celani. I am the webmaster of this site. This memorial was created by me to honor the memory of my childhood friend and classmate Donald Lyle Elliott, or as I know him as Donnie. We both grew up with our small group of friends in a neighborhood in Cranston, Rhode Island known as "Eden Park". I knew Donnie since I was about six years old.
Growing up in the 50's was fun but as we grew up, Donnie and I became distant. We never stopped being friends, but as our personalities developed, we had fewer things in common. But as young boys, we enjoyed childhood things which kept both of us and our circle of friends close. Summer time meant some of the kids going to camp or going on vacation. Donnie and his family would leave for a week or two but in the autumn, he was back to begin another grade at Daniel D Waterman Elementary School or later, Park View Junior High School. It was before the age of 10 where we had the most fun. As little boys, we wandered the neighborhood and each day was a ritual of waiting for the freight train to pass our homes and wave to the engineer. There was playtime on the trestle that crossed the Pocasset River otherwise known as "The Stink River". It was named that because in those days, a dying company would dump dye into the river causing the water to be different colors and smell of sulfur. But we didn't mind and even on Sundays when there was no water pollution, we would actually drink from the river! As we got older, we stopped waving to the engineer and started hopping the train. Didn't really matter what our parents said, we did it anyway. We all played in the field at the "Pumping Station behind my house. I was not very athletic and was not good at baseball, so I was often not part of the ball game in that field. As a young teen, I watched from my bedroom window.
There was a clay bank across the track where we used to play. There was a Lutheran Cemetery across the track from Donnieís home where we played as well. We didn't vandalize, we just played. Down the road from the cemetery along the banks of the Pawtuxet River was an old tree with a tire swing. You had to be good to get back to the Cranston side of the river, but we would go there and the daring boys would swing over the river. Donnie was one who took that chance; I never did. I suppose it was because I could not swim and feared falling in the river. Walks to elementary school always involved a stop into a small grocery store called "The Pioneer". It was Bonomo Turkish Taffy, Smith Brothers Cough Drops or some other highly nutritious treat. There was also the regular trip to Saravo's Garden Market not too far from our homes for an assortment of penny candy. These little adventures kept us occupied from spring to autumn. But there was another autumn ritual we enjoyed.
When we returned to school in the fall, we would get on our trusty bikes and ride to the state prison on Pontiac Ave. armed with small pieces of wood. In front of the prison were these big old American chestnut trees. The object was to throw the wood into the tree and bring down those prickly chestnuts. Once they were opened, the prize was that shiny brown chestnut. The purpose was to punch a hole in one, tie a string through it and play a game we all loved. One boy would suspend his chestnut by the string while others struck it with theirs. The object was to break the suspended chestnut. Whoever did had a "kinger". Then, that chestnut was the one that others tried to break. It was simple, didn't cost a penny and we had a ball. It was a perfect time to be a kid; a time I miss so much.
It also seemed like every city or town had a barber named Tony. We did at a placed called "Green Acres Barber Shop". Donnie, myself and every other kid would have to make that trip once a month for a haircut. Tony was an amateur magician and often e was so distracted, we'd get a ghastly hair cut. So we all preferred his partner Joe. We would sit in those shiny vunyl clad chairs waiting our turn while we got sick on a big bowl of Zagnut, Tootsie Roll or other assortments of candy. Many times we all came home sick to our stomachs with a bad haircut to boot!
During the late spring, summer and autumn evenings meant playtime in the streets until the sound of the "Humpty Dumpty" ice cream truck. During the days, there was the daily milk delivery. Milk was delivered in bottles and left in an insulated aluminum box at the door. There was also a fish man who went by each week before Fridays. You see, back then if you were Catholic, you couldnít eat meat on Fridays. And then there was the familiar call of "The Rag Man". He drove around in a beat up truck yelling "Rags...Rags". This was the life we all knew including Donnie.
It was during the end of the school year n 1965 when Donnie and his family moved away. Because I didn't see much of him during Junior High (I had become terribly withdrawn), there was no goodbyes. All I knew was come fall as we started high school, Donnie was noticeably absent. I never knew where he went. It wasn't until August 1969. I was in technical school after I graduated from Cranston East. I worked nights to pay my tuition. When I came home around 10 PM, my mom would have my dinner in the oven in the kitchen. This particular night my dad was up waiting. My dad and I didn't talk much. I took my dinner out of the oven and sat at the table. It was then my dad told me something that would forever resonate within me. It was then he told me that Donnie was dead. I looked at him, put my dinner back in the oven, said a few really bad words to him and went upstairs into my bedroom. I lay on my bed and cried. It was a short time later I learned he was killed in Vietnam.
The war scared me. In November 1969 I was 57 in the Selective Service Lottery. But because of my fear of the war in Vietnam and the possibility I may be drafted to fight, I didn't watch the TV news or read the paper. I dealt with this by "blissful ignorance". As a result, when Donnie's body came home, he was waked up the street from where I was living and where we all grew up. I was not there. I don't mind saying that still is one of those things for which I can not forgive myself. I ended up not getting drafted. I suppose that is something that I feel terrible about, not that it would have made any difference. And then I know had I gone to Vietnam and returned home safe, I would still struggle with the question "Why me?"
In April 2011 after the snow was gone, a friend took me to Donnieís grave. I didn't learn of his resting place until I started doing research for his memorial. I figured he was buried in Springfield, MA or in a MA veteranís cemetery. But he was nearby. On that first visit, my friend Ray helped me locate him. I am visually impaired. I felt like I had no right to be there, but I needed to say goodbye to him. Ray left me along and I got on my knees and prayed then cried. This was the boy I loved so much and this is all that remains. I had a bad habit of waiting until I lost someone I cared for before telling them how much I did care. Donnie was no exception. Later the next month, I would go to The Vietnam Veterans Memorial in Washington with the only picture I have of Donnie. It was placed right under his name on the "wall". It was there I honored another friend killed in Vietnam. It is the love I unknowingly had for these two friends that have driven me to do these memorials. But the mission to make this particular memorial something that is worthy to carry the name "Donald Lyle Elliott" will only end when I die. It is the very least I can do for a boy who at 7, with me punctured our skin to draw blood and meshed our wounds together to become "Blood Brothers". We made a promise to be friends forever. Now 56 years later, I am keeping that promise.
My mother died in May 2012 and I moved back into the hom,e in which I was raised. Often, I walk through the old neighborhood and become overwhelmed with memories as I pass the houses where my friends once leved. If my joints don't hurt that day, I will walk up to Hersey Rd. which will take me by Donnie's olfd house. I can almost hear him yelling out his upstairs bedroom window as a bunch of us waited to play. And then I find myself trying to cope with the reality he was gone for over 40 years. I imagine it scares me bnecause in time we all will make the same journey he made a long time ago. And with that comes the guilt felt from leaving him behind. I still struggle with the reality I never said goodbye to my old friend. I hope he has forgiven me for that awful mistake.
Where ever you are Donnie, this is yours. I pray more now than I ever did there is a heaven because so many of the people I loved are gone. I hope I have done good in your eyes. You are still and always will be my friend and "blood brother".
Larry